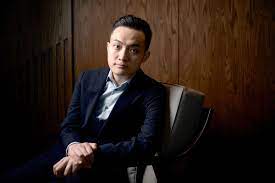 Justin Sun, the founder and CEO of Tron, has been confirmed as the head of Singapore-based crypto exchange Huobi.
Sun first became a member of Huobi's Global Advisory Board in October, shortly after Hong Kong-based investment company About Capital Management became the majority stakeholder of the exchange.
While many have speculated Sun to be a shadow investor behind About Capital, representatives for Sun have confirmed that he is not an owner of the company.
Sun has also confirmed that he owns tens of millions of Huobi's HT tokens. Huobi has recently come under scrutiny due to its handling of layoffs of around 1,600 people in January, as well as its response to the issue of rat trading.
In regards to the former, Huobi has stated that it has "zero tolerance for rat trading" and has committed to conducting in-depth audits, holding responsible people accountable and publicizing information in due time.
In a blog post, Huobi said that under Sun's leadership, the exchange is on the path to rebirth. As the industry continues to grow, Huobi is one to watch in the coming months.